I participated an event 3 weeks ago where I presented my colorful macarons to probably about 100 people. To my surprise, only 3 people know and have tried macarons before, but the rest have never seen these colorful confections. Most people mistakenly think macarons are the same as macaroons, which is absolutely not!
Macarons are made of almond flour, egg whites, sugar and powdered sugar. They are made into colorful little sandwiches with filling in between. Perfect macarons will have shiny, domed tops with ruffle "foot" around the bottom edge.
Macaroons are typically coconut based cookies and can be covered in chocolate. I read that they are super easy to make and I am planning to make them someday.
Here is comparison diagram I came across from The Macaron Master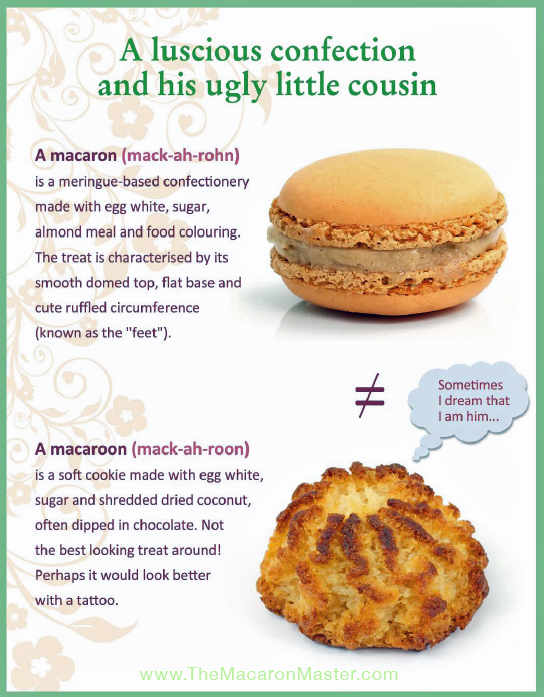 I hope this explain the differences between Macarons and Macaroons!
Xoxo